On September 18, CNMC signed strategic cooperation framework agreement with Dongfang Electric Corporation in Chengdu.
During the meeting, Mr. Wang Tongzhou, chairman of CNMC, expressed his thanks to Dongfang Electric for their care and support to CNMC all the time. He said Dongfang Electric is the leading enterprise of the industry. Although the company suffered from heavy losses in Wenchuan Earthquake, it recovered quickly. This fully demonstrated the perseverance and the striving spirit of Dongfang Electric which set a good study example for CNMC. Chairman Wang Tongzhou continued to say that CNMC and Dongfang Electric have developed deep cooperation in several overseas projects and both Parties with respective industrial characteristics are quite complimentary to each other, therefore there are wide prospects for future cooperation. He hoped that both Parties may constantly strengthen the pragmatic cooperation in various fields and jointly implement the Belt and Road Initiative through win-win cooperation.
Zou Lei, Chairman of Dongfang Electric, firstly congratulated CNMC on the success of China-Zambia Business Forum held in CNMC before Beijing Summit of Forum on China-Africa Cooperation (FOCAC), and then highly praised the fruitful achievement of CNMC in overseas market. He hoped that both Parties may give play to respective advantages and develop deep cooperation in raw material development and usage, processing and manufacturing, overseas market development as well as emerging industries, expecting that the pragmatic cooperation between both Parties may step into new phases and have a good result.
After that, witnessed by Chairman Wang Tongzhou and Zou Lei, Wu Xiang, chief accountant of CNMC and Bai Yong, chief accountant of Dongfang Electric, signed the strategic cooperation framework agreement on behalf of both Parties. Zhang Zhiying, executive vice president of Dongfang Electric Corporation chaired the signing ceremony.
According to the agreement, both Parties will further strengthen the strategic cooperation to promote the overall cooperation between both Parties in raw materials, product supply chain, equipment supply and service, energy saving and environmental protection, clean energy, engineering and trade, capital cooperation, management and technical innovation and communication, etc, further giving play to respective advantages and making better achievement in construction of the Belt and Road Initiative and creating world's first-class enterprise with global competitiveness.
Chairman Wang Tongzhou and accompanying persons also visited the Science and Technology Hall of Dongfang Electric and experienced the hydrogen cell bus self-developed by Dongfang Electric. During the field visit to Deyang Production Base of Dongfang Electric, both Parties carried out further communication on specific business cooperation and achieved broad consensus.
Related heads of departments of both Parties as well as the persons in charge of the subsidiaries of the two companies also participated in above activities.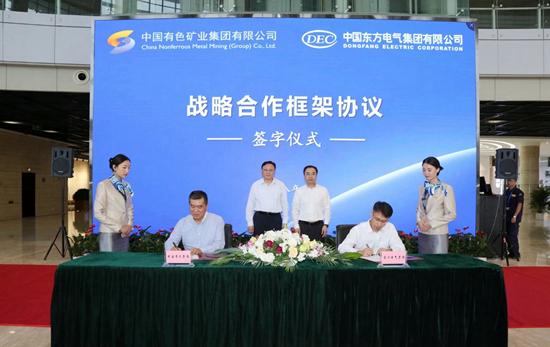 signing ceremony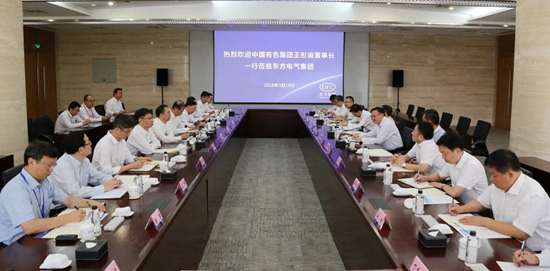 bilateral meeting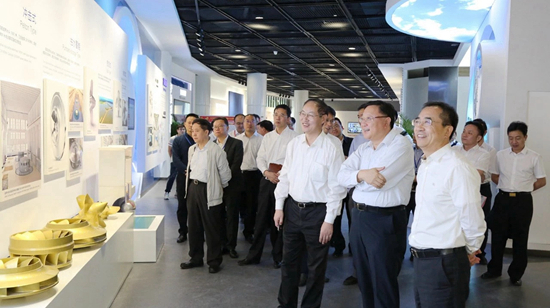 visit the science and technology hall of the company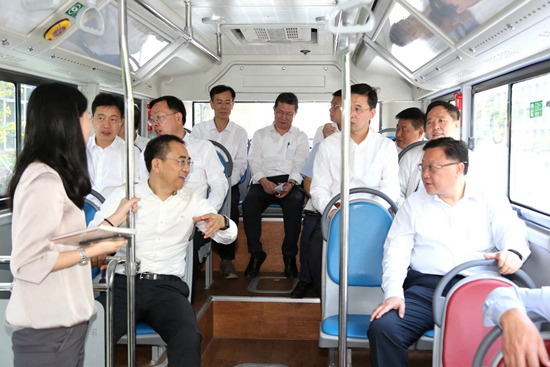 take the hydrogen cell bus developed by Dongfang Electric on its own