Chairman Wang Tongzhou Met Zhou Yuxian, Vice Chairman of China Reform Holdings Corporation Ltd.
During the talks, Chairman Wang Tongzhou introduced the general information of reform and development of China Nonferrous Metal Mining (Group) Co., Ltd. (CNMC), the main businesses and current status of international operation. He also expounded on the operational principles of CNMC, which are to focus on industry, highlight the main business, concentrate on specialty; and the international business thoughts of expanding the development and utilization of mineral resources, strengthening the projects contracting business, making the trade and related practical business solid as well as giving the priority to the internationalization ideas of developing the overseas business. Chairman Wang Tongzhou expressed his admiration for the new development thoughts of CRHC, indicating that both parties had a good foundation and broad space for cooperation in both international and domestic markets, and hoped that both parties would carry out extensive and in-depth practical cooperation to achieve common development.
Vice-chairman and the General Manager of CRHC, Zhou Yuxian introduced the investment direction and ideas of CRHC, and indicated that CNMC had abundant experience in overseas business, first-class management team and advantages in professional technology. The developmental philosophy and ideas of both parties are highly consistent, and the cooperation between the two parties can bring synergy from each other's advantages. He said that the two parties could cooperate in a wider range of fields and achieve the win-win cooperation as well.
General Manager Zhou Yuxian visited the exhibition hall of CNMC, accompanied by Chairman Wang Tongzhou and Chief Accountant Wu Xiang.
The responsible personnel from relevant departments of CRHC and their counterpart from CNMC also attended the conference.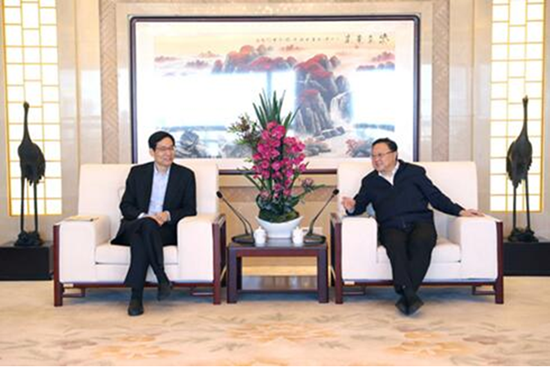 Bilateral meeting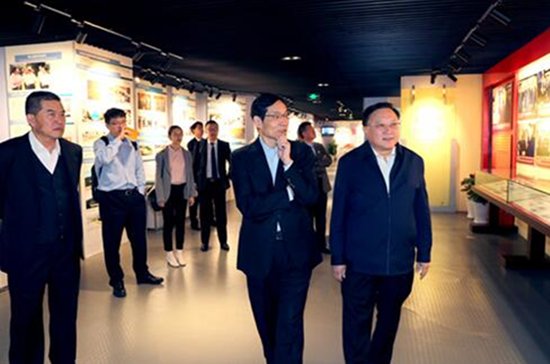 A tour around the exhibition hall of CNMC