On Jan.8th ,2018, CNMC President Mr. Zhang Keli met with visiting chairman of Gécamines of D.R.C., Mr. Yuma Mulimbi Albert. The two sides had in-depth discussions on topics of common interest and reached wide consensus.
Mr. Zhang Keli extended warmest welcome to the delegation led by the chairman and expressed CNMC's satisfaction with the gratifying results of bilateral cooperation with concerted efforts. Mr. Zhang stressed that the cooperation project of two sides, Deziwa mine, had a direct bearing on the future development of the two sides and would exert positive effects on economic development and social progress of both China and D.R.C..Mr. Zhang continued to say that CNMC and GECAMINES form the community of shared interests, shared development and shared responsibilities. The two sides should jointly embark on the road of green and sustainable development and formulate the community of shared fate on the basis of equality, mutual benefit, extensive consultation and reciprocity. CNMC would continue to dedicate itself to the development of the high-quality cooperation projects at fast speed as what it used to do by bringing with it advanced technology and managerial expertise to D.R.C..The project should not only bring benefits to both shareholder and local community, but also contribute to social progress and economic development of the country as a whole. Mr. Zhang also expressed his hope that the two sides could continue to conduct cooperation in wider areas so as to make bigger contributions to the development of the mining industry across the world.
The chairman Yuma responded by extending appreciation to Mr. Zhang for his hospitality and expressing his confidence in the investment and the future development of the project by CNMC in D.R.C.. He said that he would continue to give support to CNMC and expressed his willingness to conduct deeper cooperation with CNMC in wider areas.
Mr. Zhang and Yuma attended the first general meeting of shareholders and the first board meeting of Deziwa.
The vice-president of CNMC, Mr. Tao Xinghu, and the assistant to the president, Mr. Luo Xinggeng, and the directors of various departments were also present for these activities.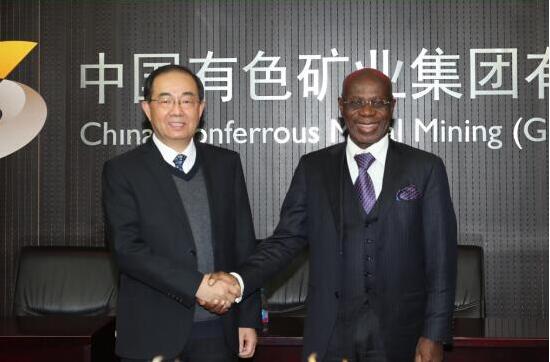 Hand-shaking between CNMC Presient Mr. Zhang and Chairman of Gecamines Yuma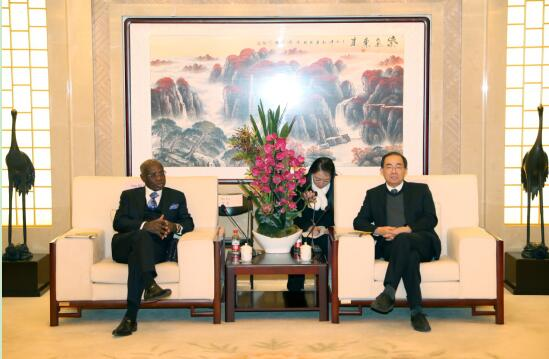 meeting between Mr. Zhang and Chairman Yuma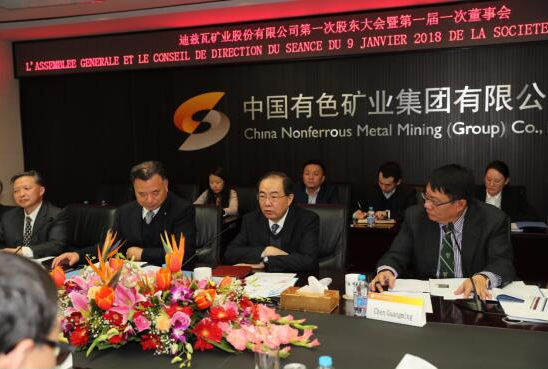 The first general meeting and shareholders and the first board meeting of Deziwa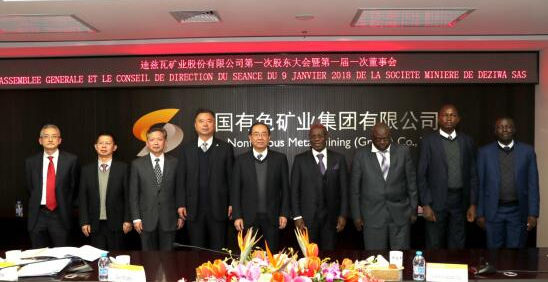 Group photo of representatives of shareholders and members of board